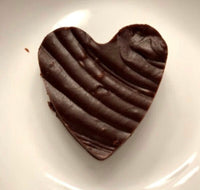 Be Mine ❤️
Like it or not - 2023 is here, and Valentine's Day is just around the corner. If you've been to the local drug store, the shelves have changed from Green-on-Red to Red-on-Red-on-Red! Get your special-someone something unique. Fudge flavors available in Classic and Dairy-Free Vegan options!
Shop Now
having a party or event? we've got you covered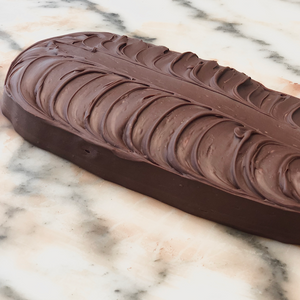 Buy bulk and save - get a whole loaf
We offer discounted prices if you purchase an entire loaf.  Loafs vary in size based on order (5-10 pounds) and can feed an army!  We'll cut it up into half-pound slices for you to dish out to guests. Contact us for pricing to order.
Party trays - convenient and memorable
We offer three-flavor and five-flavor trays with the varieties of your choice. Five-flavor trays come with tooth-picks ready to enjoy! Great for weddings, showers, and graduation parties (or any party).
Corporate Events and gift-bag stuffers
We also take special-orders for your corporate event.  Have a gift-bag you're giving to guests and need something unique to make them remember you?  Let us help!
This is the best fudge I have ever had. It's rich and decadent and smooth. The options seem to be endless with any "mix-in" you want. It comes packaged well, and it shipped quickly.

Breanne
Whoever thought up this combination is a genius!!!

Stephanie
I ordered the Reese Peanut Butter Fudge for my husband and daughter; two days later, it arrived! My husband was so excited to try it and he was NOT disappointed! My daughter actually said it is the best peanut butter fudge she has ever tried!

Jen